Create Concave Hull
The Concave Hull function creates a polygon that represents the area occupied by a set of data points.
The resulting polygon might be concave or convex
Convex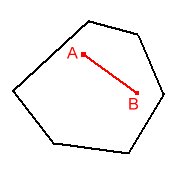 Non Convex (Concave)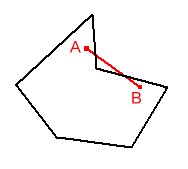 A Concave hull describes better the shape of the point cloud than the convex hull
Convex Hul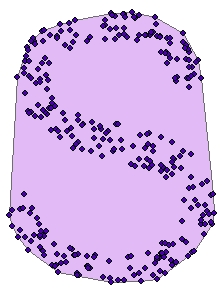 Concave Hull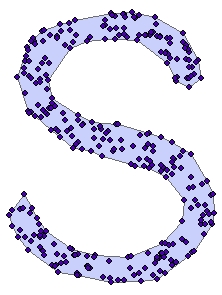 Many solutions are possible for the same input data. The result depends on the user defined distance threshold. The larger the threshold, the closer the resulting polygon will be to the Convex Hull.
Source Data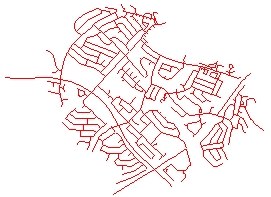 Convex Hull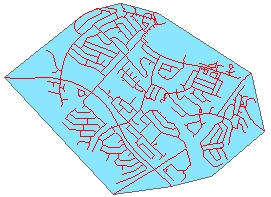 Concave Hull 1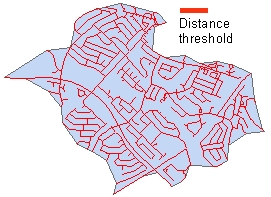 Concave Hull 2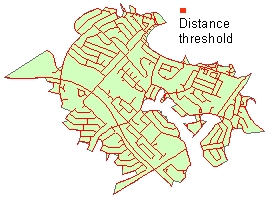 Inputs:
A feature layer (Point, Multipoint, Polyline, Polygon)
Distance threshold - in the units of the spatial reference of the input dataset
Outputs:
Running Programmatically
Parameters
| Expression | Explanation |
| --- | --- |
| Function Name | CreateConcaveHull |
| <input dataset> | A String representing the input layer. Must be of Polygon type. |
| <output dataset> | A String - the full name of the output layer. |
| <Distance Treshold> | A Double representing the threshold for creating a concave hull - in the units of the spatial reference of the input dataset. |
Running the function
ETGWPath used in the table below is the full path to ETGWRun.exe (E.G. "C:\Program Files\ETSpatial Techniques\ETGeo Wizards\ETGWRun.exe")
Language
Syntax
Python
subprocess.call([ETGWPath, "CreateConcaveHull", "input dataset", "output dataset", "Distance Treshold"])
.NET using ETGWRun.exe
StartInfo.FileName = ETGWPath
StartInfo.Arguments = "CreateConcaveHull" "input dataset" "output dataset" "Distance Treshold"
.NET using ETGWOutX.dll
CreateConcaveHull(input dataset, output dataset, Distance Treshold)
ArcPy
arcpy.CreateConcaveHull(input dataset, output dataset, "Distance Treshold")
Notes: