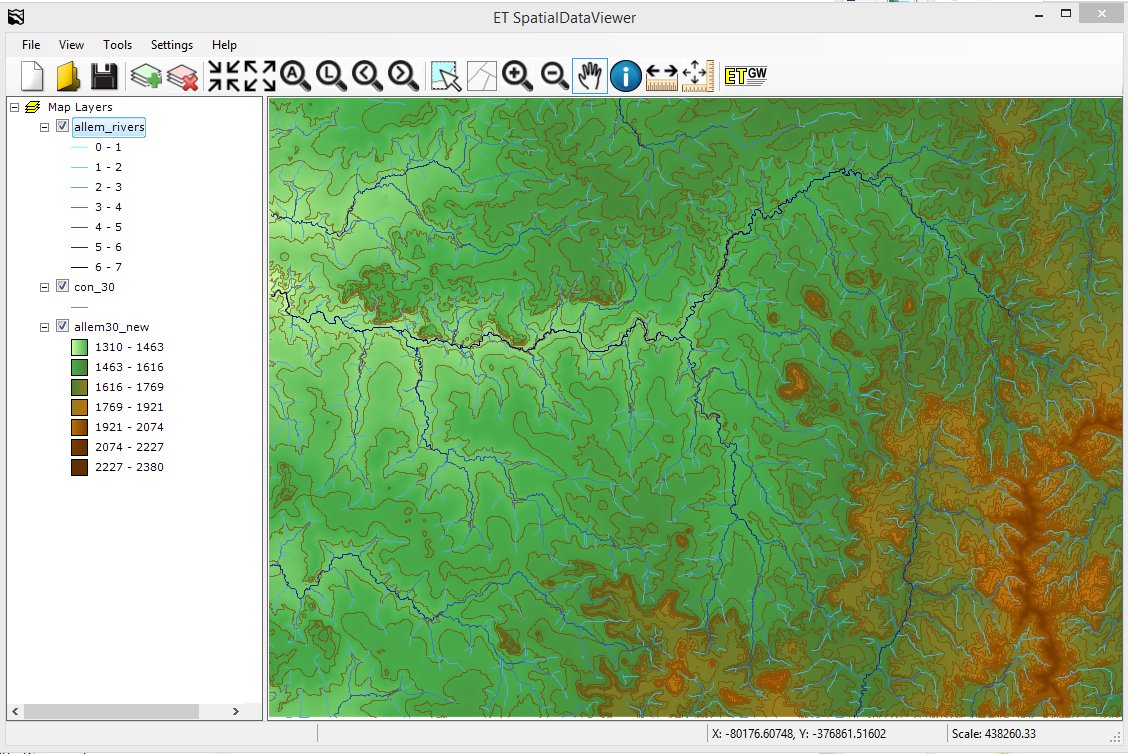 ET SpatialDataViewer
---
A free simple spatial data viewer that reads:
Feature layers:

Shapefiles
File GDB feature layers.

Surface layers:

ESRI TIN datasets
Raster datasets

ESRI binary grid
Erdas Imagine image (.img)
TIFF format (.tif)
ESRI Ascii Grid
With ET SDV you can
Create and save projects.
Change layer symbology.
Identify features.
Measure length and areas.
View feature attribute tables.
Perform SQL queries.
Zoom to selected features.
If ET GeoWizards 12.x and/or ET Surface 7.x or above are installed on the machine, a button will be available for each application to start the interface from the Viewer. The loaded in the viewer layers will be available for processing with ET GeoWizards 12 and/or ET Surface 7. After executing a specific function the result will be loaded back in ET SDV.
For users that do not have any means for viewing spatial data ET SDV offers a possibility to view the results from the functions of ET GeoWizards and/or ET Surface.
Example: Street Network with the classified nodes exported with ET GeoWizards